You are in the right place at the right time...
The Achieving Professional Excellence course is THE ONLY course of its kind that gives you all you need to completely level up your life, in 6 weeks, using a single program.  
It's a game-changer to go from, 'where do I start?' to 'I know exactly what to do!'
Here are just some of the benefits of completing this course:
Achieve greater respect, success and

fulfilment during your professional (and personal) journey


Learn the techniques to

master the world of business and challenges in your life


Create lucrative relationships and

achieve results beyond your current limits

 


Make the right decisions at the right time and

increase your overall job satisfaction


Discover how simply and quickly you can

improve your current situation and inspire others


A great addition to your CV to

upgrade your profile!
The Achieving Professional Excellence course is based on The Three Forces in Achieving Excellence


The Three Forces in Achieving Excellence is a reputable framework that provides answers to why some people are consistently successful and considered inspirational.
It is applied by mapping your individual character to various elements grouped into three main sections:
Identity

Connection

Status
Each of these forces is used to Enrich your current situation, so you can Evolve beyond your present boundaries and Enhance the imminent stage before repeating the process.
By striving to achieve excellence in all that you do, you gain greater respect, success and fulfilment in your professional and personal life. It becomes easier to create lucrative relationships with others, make the right decisions at the right time and positively impact everyone you meet.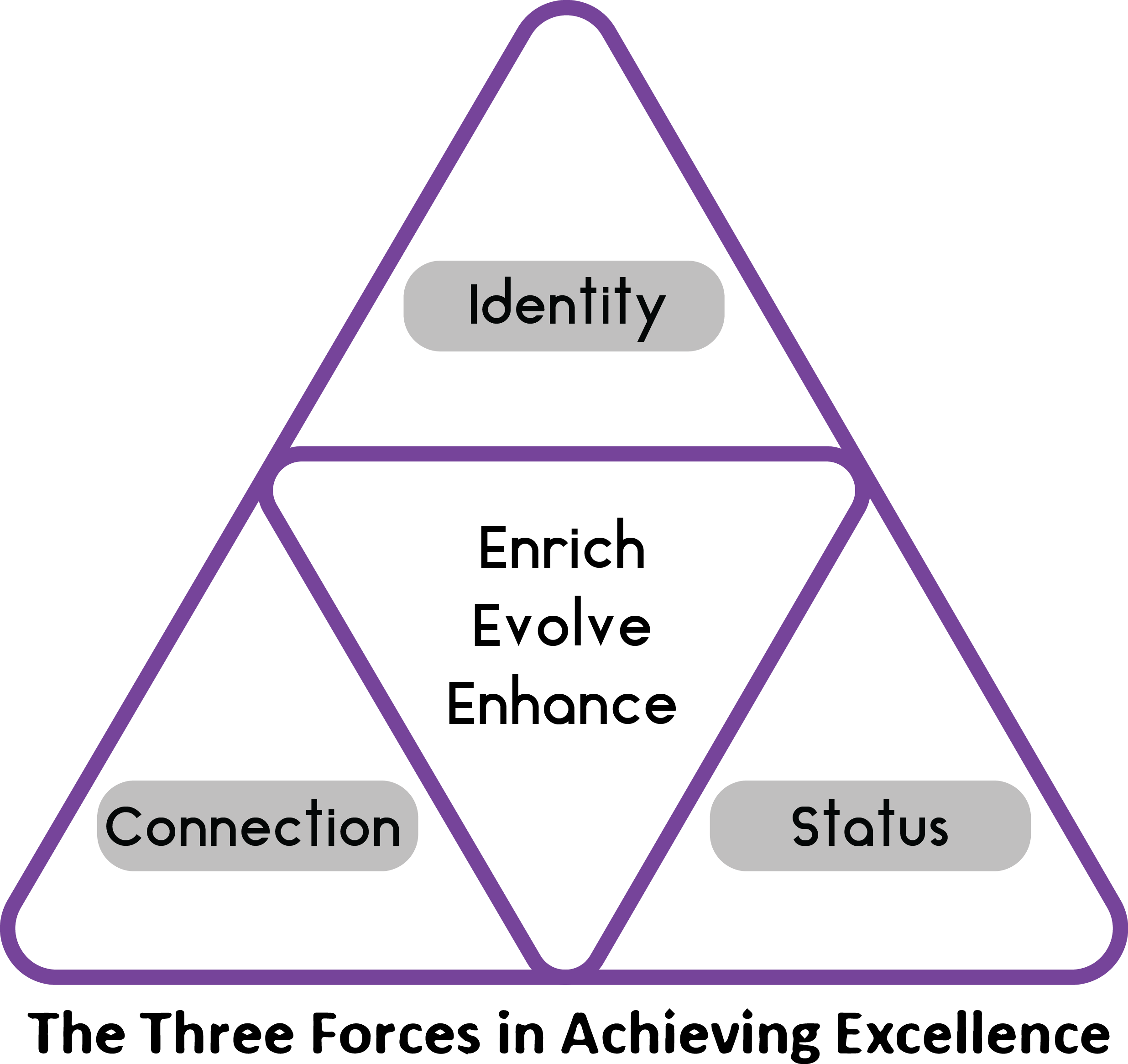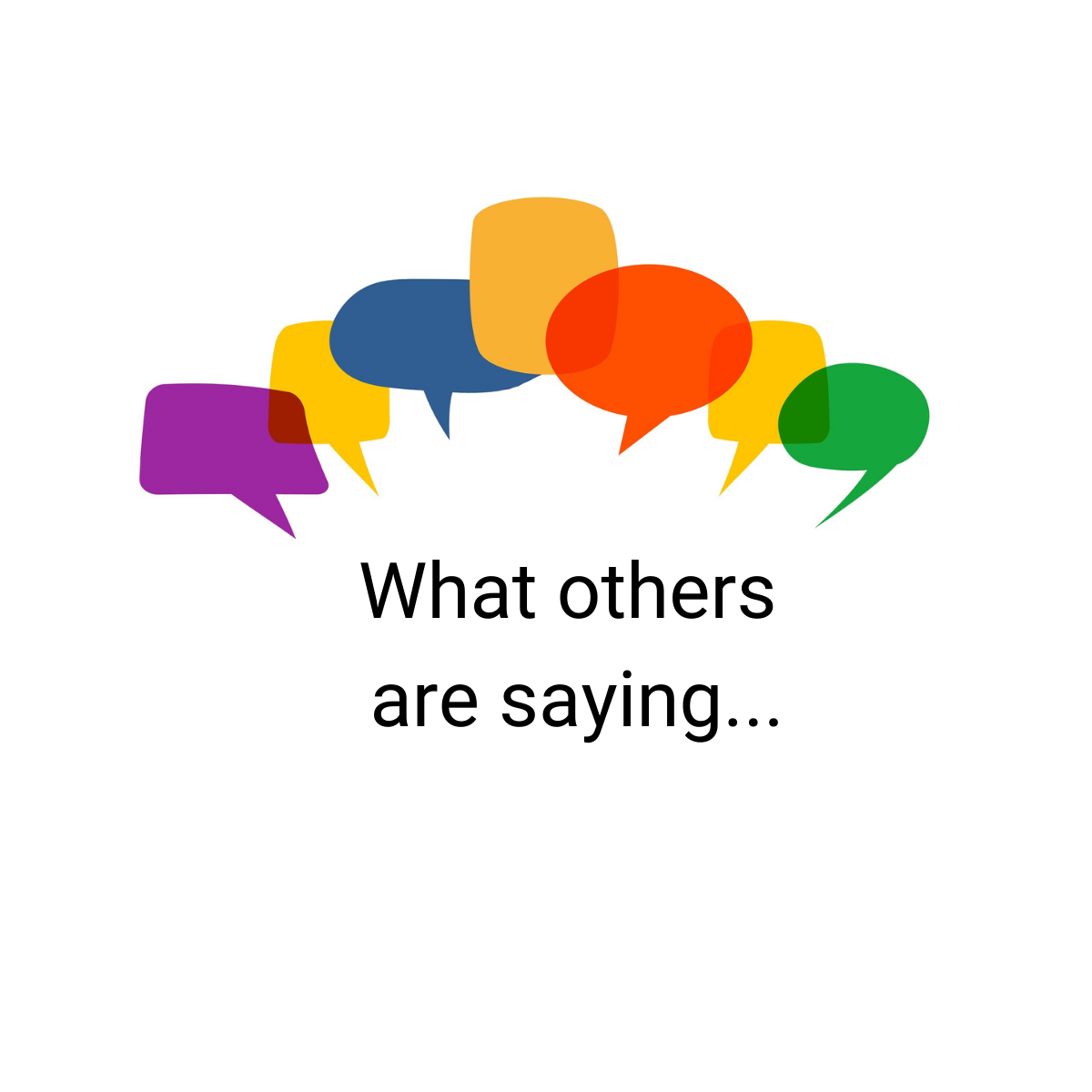 "One of a kind course! It is impossible to find another course that gives you all the techniques, tips, guidance, insight and information a single offer. Brilliant."


- Janine -
Do you have the spark of what it takes to succeed?
The difference between success and failure can be determined by how confident you are in making decisions. High performers take immediate action towards their goals and keep moving forward.
Achieving professional excellence is important because having a rewarding career and self-fulfilment directly impacts your quality of life. It creates a ripple effect that positively affects your growth and others around you… 
Want even better news?… Achieving professional excellence is attainable because it involves behaviours that can be learned.
We give you the resources, techniques, tips, secrets, examples, activities and so much more - for you to have the answers at your fingertips, in a single course. 
But don't take our word for it... check out the awesome course curriculum below and see for yourself!
My name is Elizabeth and I will be your instructor for the courses by The Institute for Achievement and Excellence. During my career of 30 plus years, I have worked with a multitude of global companies initiating change at a senior level. I continue to help many people in their journey to success...
AND NOW, IT'S YOUR TURN!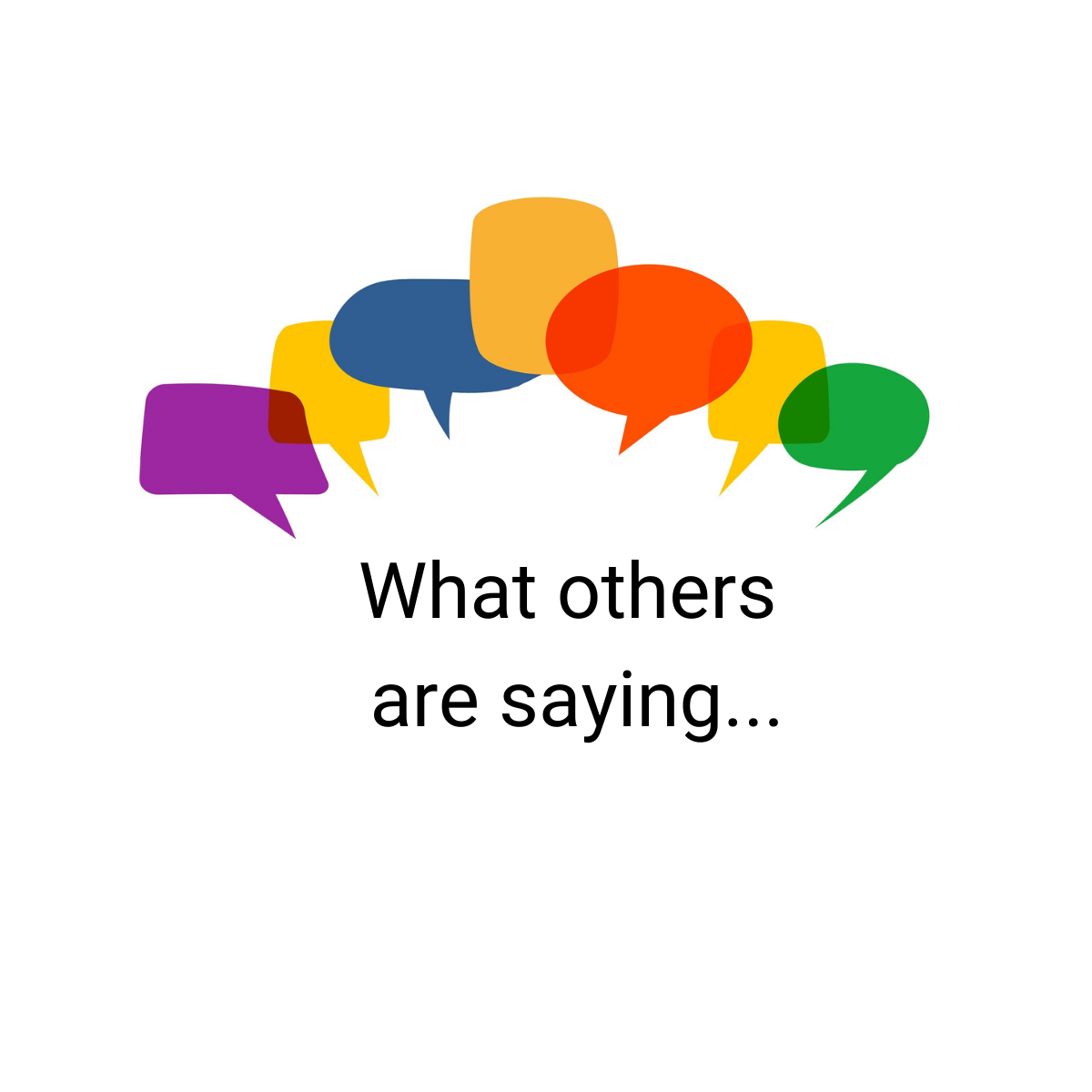 "I always knew I could create the future I wanted for myself but had doubts about how to make it happen. This course gave me exactly what I needed to take control and make my vision a reality. The content is so useful that I keep referring it when I find myself stuck. Excellent program."


- Kathy -
Still on the fence?
What I am offering here can and will allow you to know exactly what to do to win at life - and I know because this is exactly what I have seen happen...
Over and over again…
Not just for myself but hundreds of people wanting to take control of their present situation to create a more fulfilling future for themselves and their families.
What's included:
3 main sections based on The Three Forces in Achieving Excellence

33 lessons covering 100 amazing,

must-know topics

Over 145 videos (i.e. over 18 hours of content) packed with

valuable, no-fluff information

Numerous tips and techniques that are

used by some of the best

in the field

Lots of practical activities to help you apply your knowledge and

close your professional gaps

Various challenges that help you implement what you have learned in a

fun and simple

way

Several quizzes to prove that you know your stuff and you are ready for more

A multitude of PDF downloads to

progress offline

Easily accessible additional resources for your

continued journey of

amazing transformation

Free access to the professional assessment benchmark to

measure your level of success

Free exam certification to test your understanding so you can more

easily implement what you know

Official certificate issued by The Institute for Achievement and Excellence (upon successful completion of the exam)

+ 7 free BONUS topics:
Making your

meetings

count:

Power meetings

Dealing with

difficult situations

:

Dealing with difficult co-workers

Dealing with a difficult manager

Managing conflict

Achieving Results in a Gender Biased Workplace:

Understanding familiar female gender problems

Dealing with

microaggression

Valuable techniques/tips to maintain your integrity and earn respect
Although anyone will benefit from this courses, it is ideal for women:
Starting their professional, corporate or entrepreneurial careers

Who feel stagnant or are progressing into a managerial role for the first time

In management who would like to make a more powerful impact and raise their profile
This course has been created with a commitment to the United Nations Global Goals #4 Quality Education and #5 Gender Equality.
The Achieving Professional Excellence course is equivalent to 25 CPD points.
Complete this course to have what you need to steer your progress and stand-out, for all the right reasons!

Special price to support learning during the COVID-19 pandemic
Although the regular price of this course is US$1,400 - it is being offered at a special discounted price, for a limited time, to support learning during the COVID-19 pandemic. Now more than ever is the time to be proactive with your learning to achieve the goals you desire.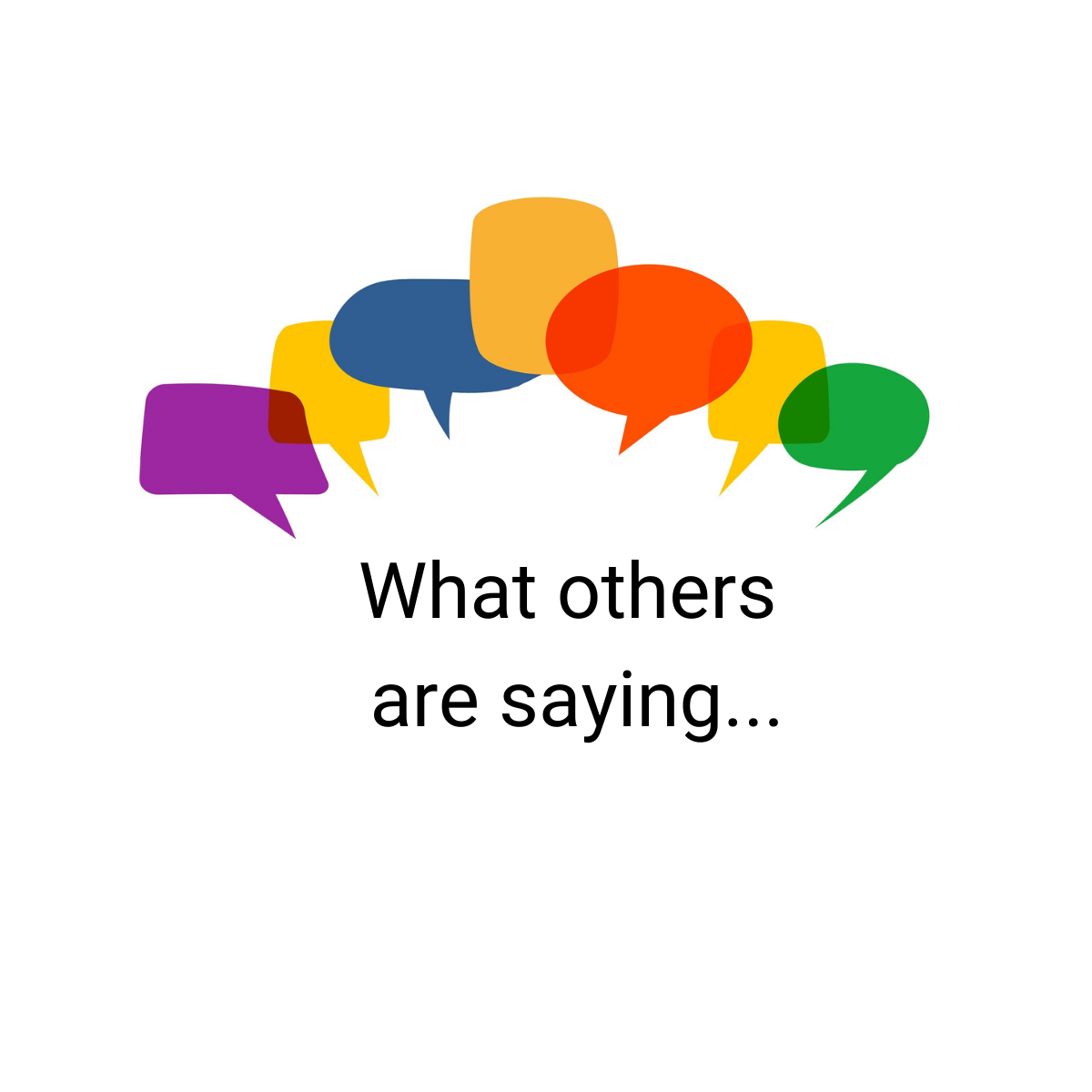 "This is one of the most unique courses I have done. It is a massive time saver and gives me so much information across the numerous topics I need to progress in this life. The information is well presented, easy to understand and packed with great tips to help me accomplish what I need to do. I will definitely be telling my friends and colleagues about it!"


- Melissa -
Which choice will you make?

Today is the day, in fact, this MOMENT this is the very moment when you get to decide...
ONE - You can decide to stay as you are, doing nothing differently; still looking at costly programs and expensive coaches, still wondering if they will ever help you to finally overcome your frustrations and win at life. How does that feel? Right, I think we both know. And it's not happy.
TWO - You can try to solve this issue on your own… it might work… actually, it will work better than what you have been doing… but something tells me 'better' isn't good enough… right?
THREE - or... You can get everything included in the Achieving Professional Excellence course, giving you greater control to create the best possible you, without spending decades learning from trial and error… so you can finally break free from feeling like your life is a never ending struggle, in only 6 weeks, even if you don't feel it is possible now.
Frankly, only one of these choices makes any sense at all especially that there is absolutely no risk… ZERO! With a 30 day money back guarantee, I am taking all the risk for you.
Ultimately, there's really only one rational thing to do. You know it, I know it and now it's time to show everyone else.
30 day money back guarantee.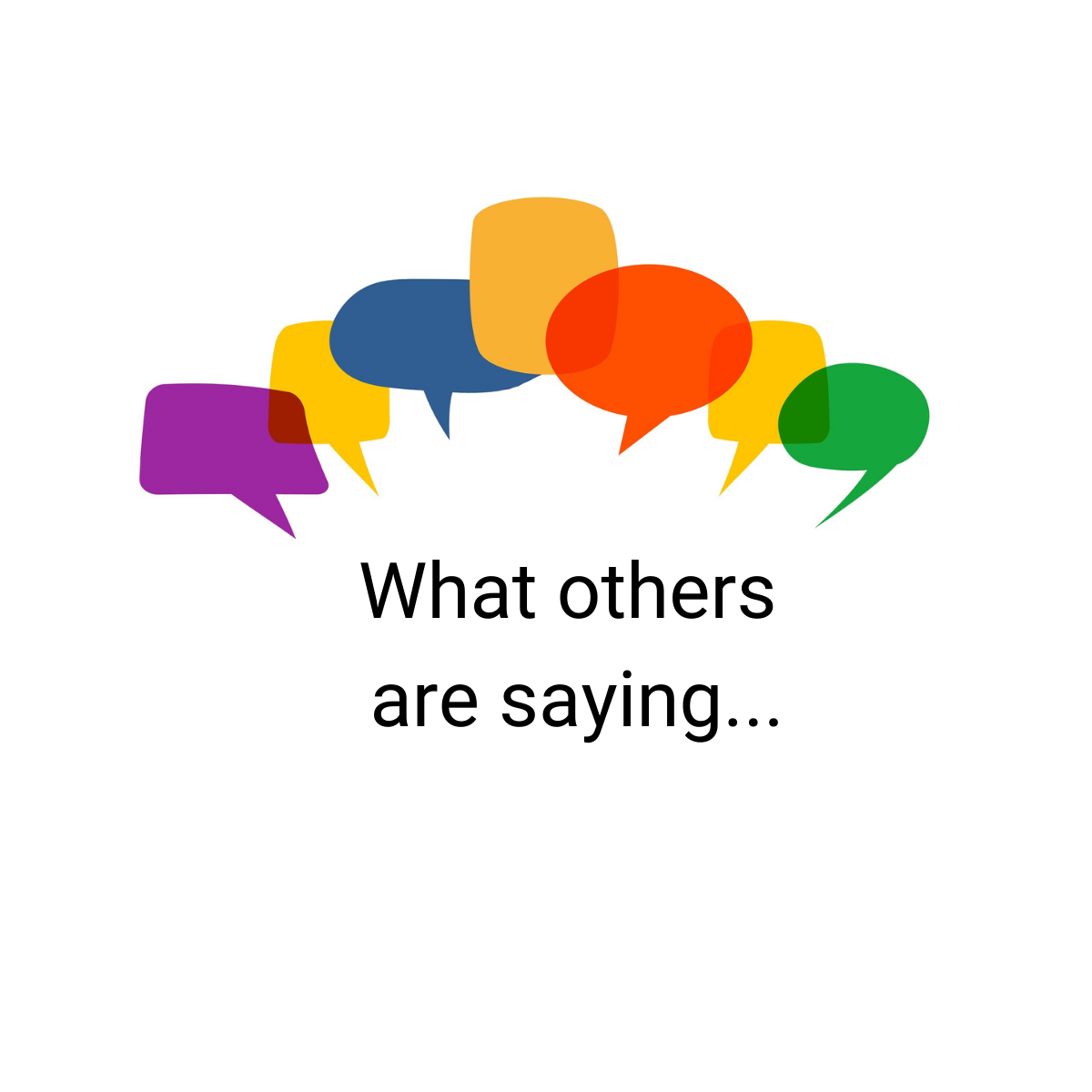 "I lead a very busy life so I wanted a course that gave me everything I needed in a structured, concise and simple way because getting quick results is important to me. This course delivered. I didn't know I needed to know this stuff! :)"


- Gillian -
"I have never experienced a course quite like this one. It is definitely the ultimate solution if you are serious about upgrading your life."
- James-
"Thank you so much! This course has literally changed my life! Not only is the information priceless but by following the step-by-step advice in the lessons, I am now more assertive and strategic in my actions and have noticed a massive change in the way others respond to me. I feel more confident to lead important projects at work." 
- Dominika -
FREE Assessment just for you!


Take this free assessment to discover which area of your life needs your immediate attention
Benchmark results: Radar chart
The scoring is based on a 1-5 scale:
Scale 1 - 2.9 = Focused attention is needed in this area

Scale 3 - 4.4 = Improvement is needed in this area

Scale 4.5 - 5 = Maintenance is needed in this area
You can take the assessment as many times as you like to track your improvement as you continue along your learning journey.